Cross Plains Garage Sales
Cross Plains Garage Sales
Thursday, May 5, 2022 7:00 AM - Saturday, May 7, 2022 5:00 PM (CDT)
Description
Come out for a fun filled weekend in Cross Plains, WI.
Find treasures you never knew you needed, grab lunch with some friends or family at local establishments and take a break with walks along the various trails! This is just one of the many events in which our whole village has the opportunity to come together. Indeed without the cooperation of many, this event would not be possible.
MAP:
https://app.mapline.com/map/map_89076fe/Pz81Pz8USj8UQD8cPz8UPz8UPz8UUD8UMj8UPz8UcH9LBj9jPz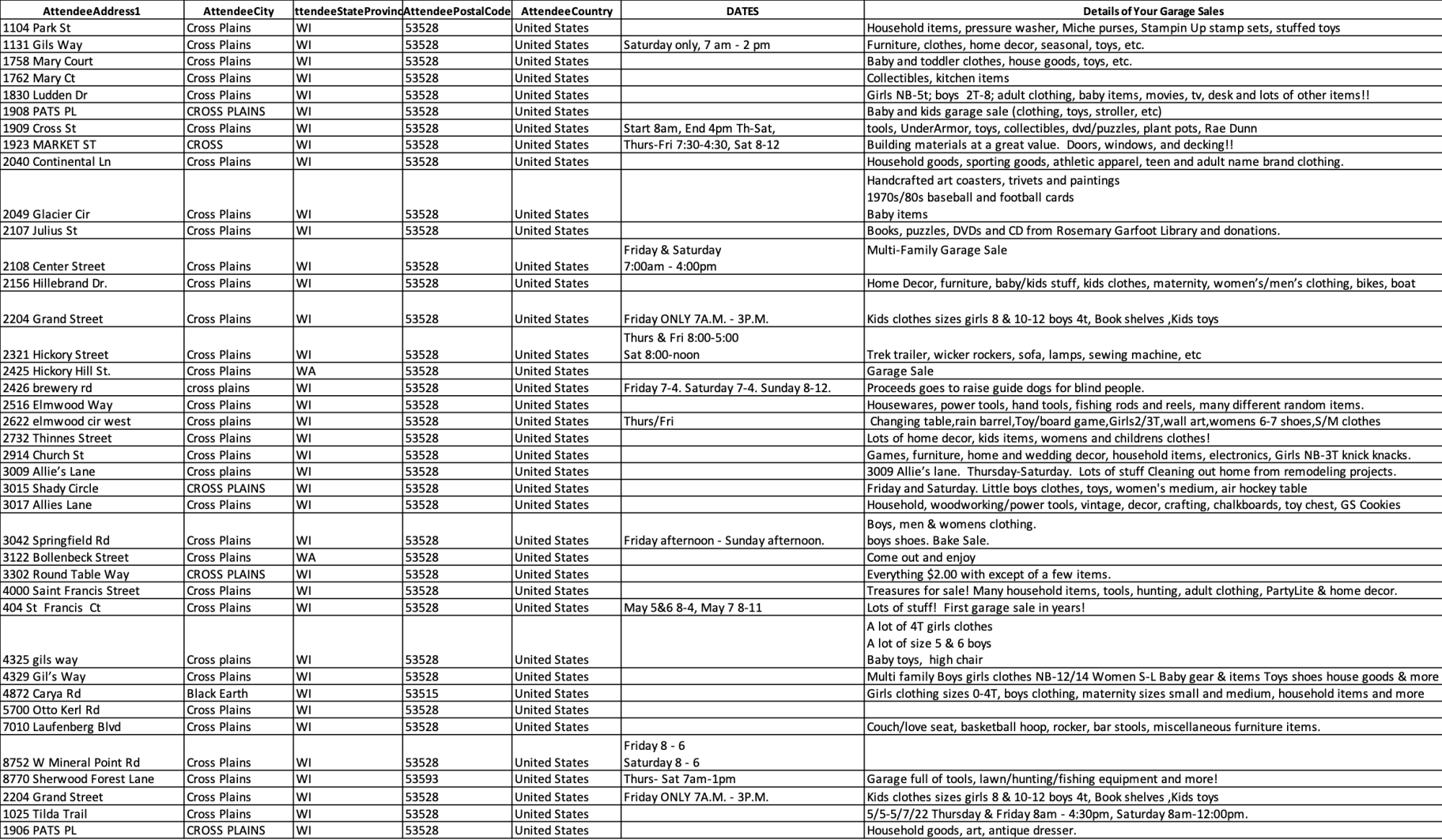 Images
Pricing
By registering your Garage Sale location, you will be given a sign stating that you are a part of The Cross Plains Area Chamber of Commerce Garage Sales! Your address will be placed on a map for those who want to come out and shop!
Ready. Set. Garage Sale.
Address



Cross Plains

,

WI

53528

United States



Event Contact
Kaytlyn Nelson
Thursday, May 5, 2022 7:00 AM - Saturday, May 7, 2022 5:00 PM (CDT)
Hours may vary depending on location!